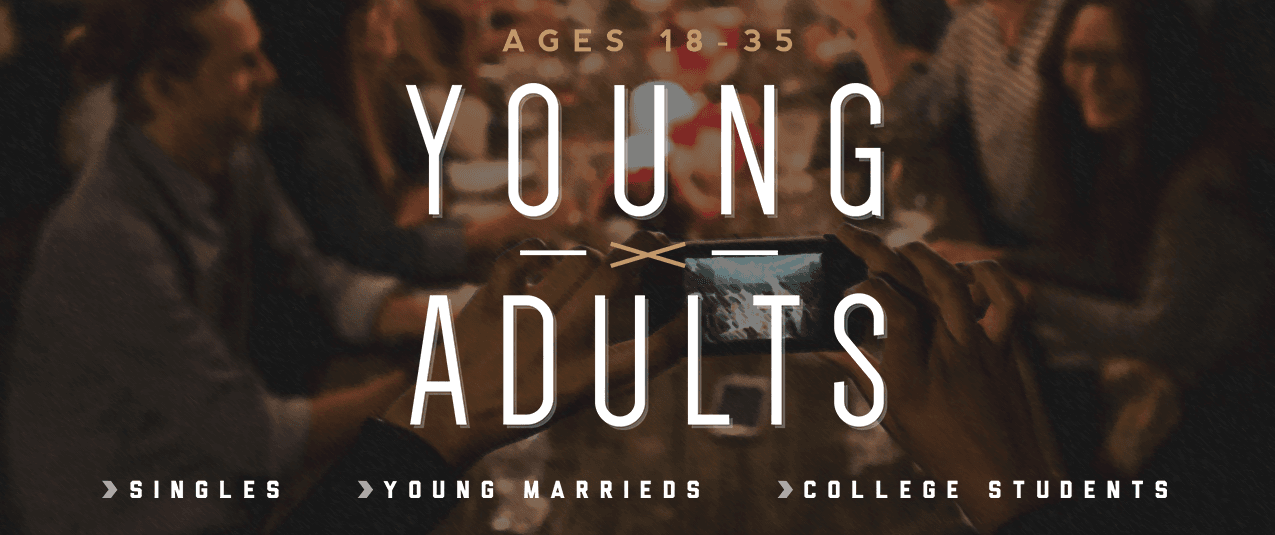 About Us
SOAR is the Young Adults Ministry at the Gathering Church geared towards individuals ages 18 to 35. We are a Christ-centered community aimed at equipping and empowering young adults to soar in Christ.
Our goal is to create a supportive environment where new and existing young believers and anyone who is curious about the Christian faith can learn more about it and ultimately develop a deeper personal relationship with Christ.
We strive to encourage one another and create healthy interpersonal relationships as we learn to "do life together" whether single, dating, engaged, separated, divorced or married.
We believe we can all learn from one another and SOAR in Christ together.
Meeting Times
1st Saturdays @ 7:30pm - Soar Young Adult Ministry